A better way to communicate, engage, and support customers
With the Emetti customer engagement platform, you can make announcements, notify customers, manage 1-on-1 discussions, and build a helpdesk.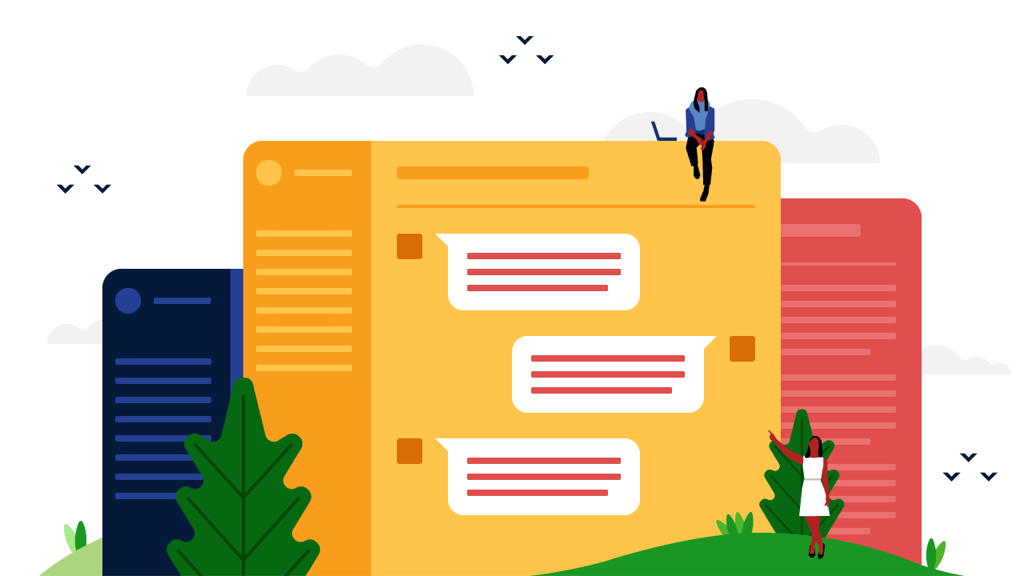 Meet the suite
The beauty of Emetti is in how all the different parts work together. Want some parts but not the others? You can customize a package to suit your needs.
Updates
Post news, features, and updates
Integrate a newsfeed right in your website that shows visitors relevant information.
Chat
Let your customers start a conversation
Give customers an easy way to talk to you—and experience your brand as they should.
Emetti Discuss is coming soon
Notifications
Instantly inform and engage prospects
Communicate with—and retain—your audience through email, SMS, and OS notifications.
Emetti Engage is coming soon
Helpdesk
Help users find the answers they need
Allow users to search your knowledge base, through an integrated self-serve helpdesk.
Emetti Support is coming soon
---
Acquiring a new customer is anywhere from five to 25 times more expensive than retaining an existing one.*