Tell your customers what's up, through your own newsfeed
Share news, updates, and offers—quickly and easily—right from your website. Emetti Announce helps you start and grow a newsfeed of your own. You can use it to inform your customers directly (with no middleman).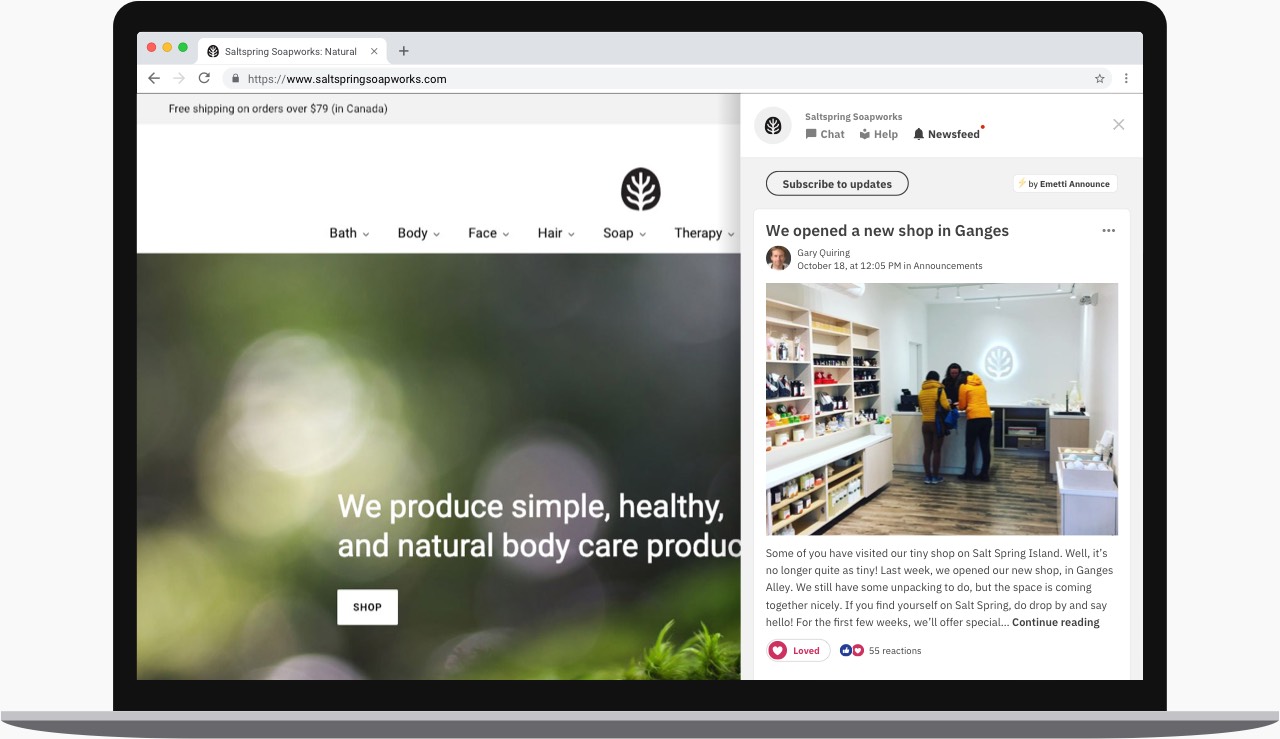 Emetti Announce is your company's newsfeed
Tired of your messages going unheard on social media? Use Emetti Announce to share your updates—and reach those who care.
Post your updates in seconds
Got a big sale, new feature, or special offer? Emetti Announce helps you say your piece—and keep your audience in the loop.
Take control of your newsfeed
Don't risk your newsfeed to social networks' whims. Own your newsfeed. (BTW: Announce can also push to other networks for you.)
Grab your visitor's attention
Got an important message? Feature key updates with an announcement bar or fly-out that ensures the see your message.
Update your website easily
Skip the HTML, formatting, and publishing. Announce's interface is intuitive, functional, and easy-to-use.
Bring your visitors back
Your website's job is to bring customers back. Current news and offers can make that happen. (Emetti Engage also helps.)
Convert more of your prospects
Top-of-mind brands sell more product. Emetti Announce sets you up to share more stories—and keep your audience's attention.
Want to know more? See features and pricing for Emetti Announce.
---
64% of consumers who have a relationship with a brand consider shared values the reason for that connection.*